Dub Proof Season's Greetings Christmas in a rub-a-dub stylee CD in jacket.
Read more…
close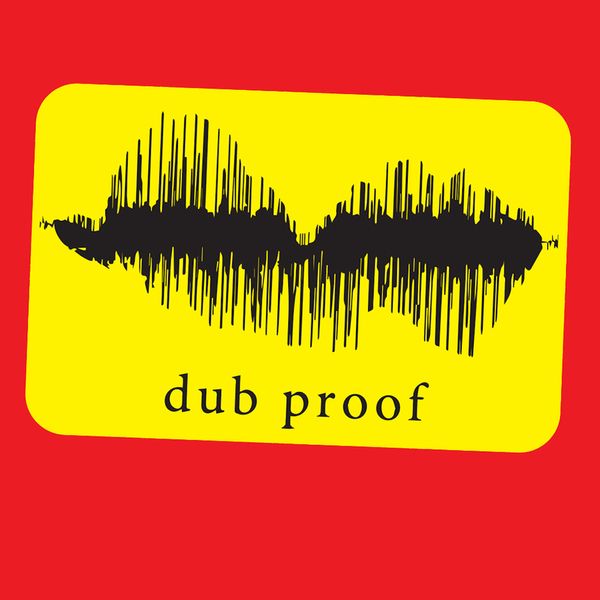 Dub Proof CD
"When you blow a tire in the Holland tunnel at 3am on a Saturday night heading back to New Jersey, you start thinking, is this worth it..." Says Nick Paolise, Producer/bassist for Dub Proof. Dub Proof has been beating a path out of Asbury Park, NJ since 2008. From performing as a backup band for Nina Sky to playing Live on the Artie Lange Show, Dub Proof has earned the respect of industry professionals.
The band has worked with legendary Dub producer Scientist. Dub Proof has even made a mark on the hip-hop scene backing up famed Jewish rapper Kosha Dillz on his North East tour.
The Dub Proof line up has been a various cast of characters, with the constant being Paolise. The current line up comprised of Nick "Turtle" Paolise (bass), Rory "Roke" Fream (guitar & lead vocals), Pat Clarke (drums), Dave "Dr. Dave" Hollander (sax & k/b), and Joe Harvard (guitar) and Kenny P (Drums). Formed in 2007, the band has become known for it's hardworking professionalism, intriguingly original live sound and freewheeling shows.
Regardless of the line up the bands sound has maintained its original dub vibe. Minor tones, deep bass, and trailing echoes that are all trademarks of Dub Proofs sound. "I love instrumental reggae, Augustus Pablo is my biggest inspiration" said Paolise. Dub Proofs music is heavily reminiscent of classic 70s dub reggae with elements of Jazz, and old-school boom-bap Hip-Hop.
This self-titled debut album is a great representation of Dub Proof's freewheeling style. Featuring new material and classic fan favorites Not Enough, Slowmotion, All For Nothin', and Irish Coffee Dub! For the fans the wait is finally over, for the new listeners press play and take the ride. 
credits
released June 8, 2018

Recorded, Mixed, and Produced by Nick Paolise at Green Stream LLC
license
all rights reserved
Dub Proof CD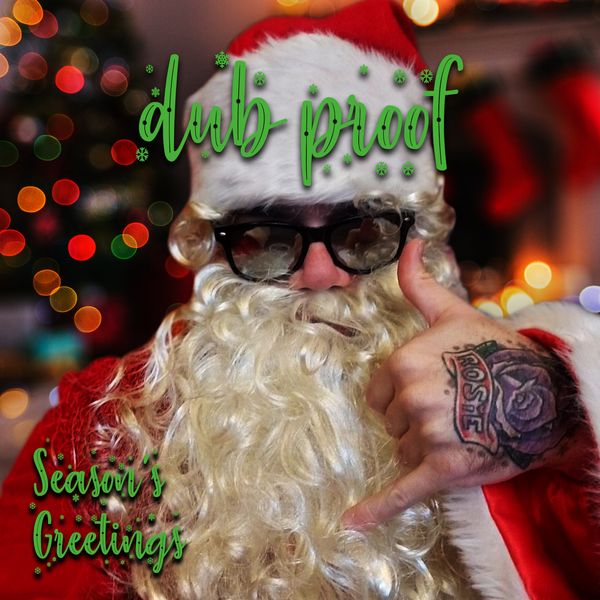 Season's Greetings CD
Heavily influenced by the sounds of Studio One and rocksteady reggae classics Season's Greetings from Dub Proof is a great collection of seasonal tunes! Traditional and original, rocksteady, rockers riddims. A nod to the songs of Christmas past, represented in a reggae fashion of old, slightly modernized, with a pair of original Christmas tracks to represent Christmases yet to come. Check this one out for an Irie rub-a-dub Christmas vibe!
credits
released November 29, 2019

Season's Greetings

Christmas Stylee
Silent Night (Rockers)
God Rest Ye Merry Gentlemen
Christmas Time
Frozen Christmas Dub
Irie Christmas
Fly My Way
Auld Lang Syne
Snowing Outside
Fly My Way (Couch Remix)
Irie Christmas Dub ft. Addis Pablo
Christmas Time Dub ft. Addis Pablo
Silent Night

Bass - Nick Paolise
Drums & Percussion - Kenny Pete, Patrick Clarke
Vocals / Guitar - Rory Fream
Keys - Addis Pablo, Madi Paolise, Nick Paolise
Saxophone - David Hollander
Trombone - Jim Lutz
Melodica - Addis Pablo
Additional Guitar - Joe Harvard, Mike Noordzy, Andy Meyer, Nick Paolise
Additional Vocals - David Hollander, Kenny Pete, Santa Claus

Season's Greetings
Recorded at Green Stream LLC
Produced by Dub Proof
Mixed by - Nick Paolise
Mastered by Alex Psaroudakis
Label - Green Stream LLC
Three Hummingbirds Publishing, BMI

All Songs Copyright Dub Proof 2019 except:
Christmas Stylee
By Clement Dodd and Johnny Osborne
Copyright Third Side Music Inc. o/b/o Jamrec Music
(Christmas Time):
Christmas in Jamaica
By Clement Dodd and Brent Dowe
Copyright Third Side Music Inc. o/b/o Jamrec Music
Irie Christmas
By Clement Dodd and Frederick Macgregor
Copyright Third Side Music Inc. o/b/o Jamrec Music

Artwork & layout - Amanda Duncan
Photos - Roger Quinn / Kenny Pete
license
all rights reserved